Thrift Store in Hiram Georgia
At our thrift super store located in Hiram you'll find the highest-quality selection of pre-owned furniture, clothing and other items available at the lowest prices in the area. We strive to only put the highest quality merchandise out on our floors and to keep our prices the low. We receive lots of donated goods every day and inspect each item for condition and value; so you can be sure to find hidden treasures on every visit.
At our stores you can find men's, women's, and kid's clothing including shoes, jackets, and accessories. But we pride ourselves on having the best used furniture around. New used furniture items come in daily and don't last long. Sofas, couches, tables, chairs, bed frames, lamps, you name it, and if you need it , it is likely we have it. The really cool pieces we promote on Facebook, so if you want to stay up to date and see the new items – follow us on Facebook – HERE.
Our furniture selection at the thrift store is always clean and well organized, so you'll feel comfortable throughout your shopping experience. We get donations from all across Metro Atlanta and carry a wide variety of new and used furnishings at budget-friendly prices. If you are shopping for furniture, you should check us out first before over paying for the items somewhere else.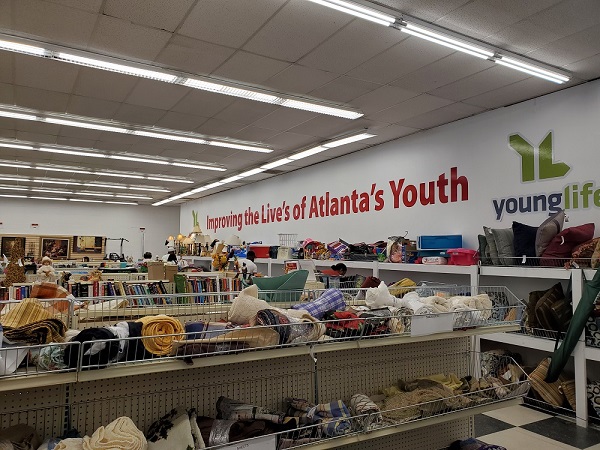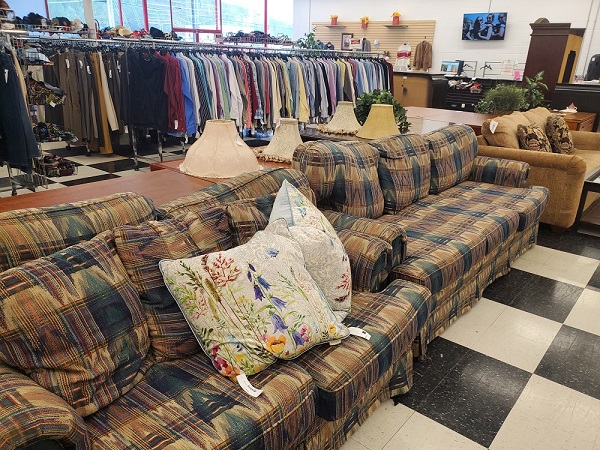 This was my first time to visit store, The lady Betty she was helping me the entire time and helped me to select different clothes plus jewelries
Very clean with friendly employees. I had a lot of fun shopping here.
Everyone here is so genuinely nice, every time I have come in! They have a great selection of quality items at great prices!
A great thrift store experience
Organization – Our store is brightly lit, clean, all of our clothing is neatly hung up on racks or folded on shelves, shoes on racks and we have a large furniture area.
Cleanliness – We provide clean aisles so you can easily browse through our excellent selection. We always have a couple team members on the floor tiding up and making sure everybody gets a good experience.
Community Benefits – For the products we receive that don't meet our high standards, we have a recycling program in place, making our Thrift an efficient and environmentally responsible company.
Charitable Donations – Our aims to change the trajectory of underprivileged adolescents' lives leading them down a path that would remove them from the vicious cycle of poverty and into becoming productive citizens of our city while inviting them to have a personal relationship with God.