Quality Clothing at the Lowest Prices
Vintage Pieces and Designer Brands
If you're looking for quality, affordable used clothes in Paulding County, look no further than your local Thrift Superstore. Our high standards mean we only stock items that are in great condition, so you can always find a treasure without any hassle. Plus, our varied selection of new and used clothing is easy to browse in our clean, spacious store. Come shop with us and get the most bang for your buck!
Quality Clothing at the Lowest Prices
You don't have to sacrifice quality for price. We inspect each piece of clothing we get for any tears or damage before pricing and putting them out on the floor. This allows us to provide the best selection of gently used women's clothing at the lowest prices for customers.
As a thrift clothing store, we offer a wide assortment of used and discount clothing, including:
Women's Clothing: A great selection of top quality designer fashions, including casual and career sportswear, active wear, dresses, coats, lingerie, purses, and more
Men's Clothing: A wide selection of traditional and contemporary styles in men's fashions including shirts and t-shirts, coats, sport coats, suits, slacks, used jeans, shoes, belts, and more
Kids, Junior, and Tween Clothing: Clothes for girls, boys, infants, and toddlers, including playwear and outerwear, plus a huge selection of toys, books, and second hand baby goods
Women's & Men's Shoes: including dress shoes, sandals, tennis shoes, and more
Vintage Clothing: A large and varied selection means we may have just what you're looking for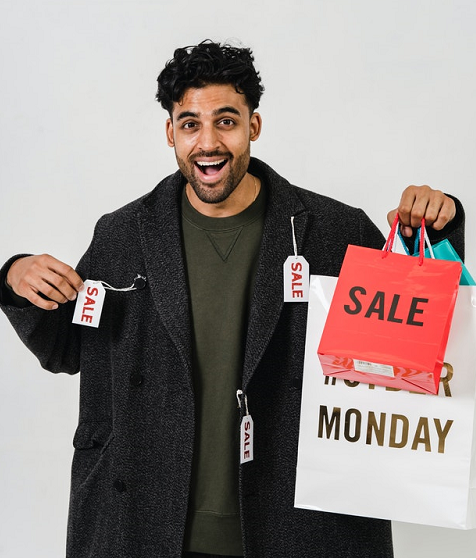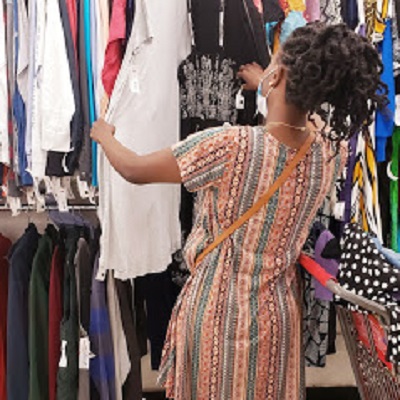 Shop for Any Season at the Thrift Superstore
At Thrift Superstore, you'll find all the latest trends for less! From designer denim jeans for men and women, trendy skirts and blouses, bold dresses that make any occasion special. Plus with our highly organized stores that are always kept clean, it's easy to find exactly what you're looking for in no time.
Welcome to the world of thrifting! At Thrift Superstore everything from women's clothes and men's discount clothes, unique jewelry, furniture, art and more is highly organized and carefully curated. We strive to make your shopping experience fast-paced and enjoyable… it almost feels like a game! See if you can find that perfect piece at the best price.
Our top priority is providing our customers with unbeatable bargains in a clean atmosphere—not unlike high-end retail stores. But here at Thrift Superstore we got something even better—unique items that'll cost you much less than they would anywhere else but still have plenty of style points going for them!
Visit us today and see how easy it is to score great deals without breaking the bank. You won't regret it!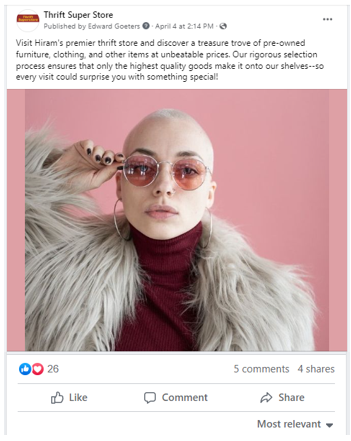 Follow Us on Facebook / Instagram
We post specials, sales and new items daily